Walk around of the Battle Cruiser 2.0 (BC2.0)
Personal information:
Mervine(Tony) Manuel
Retired US Air Force 24 years Veteran
Tent Camp over 50 years
Started overlanding in July 2019 (Angel Matos took me on a 4 day expedition New Mexico, Arizona, Colorado, and Utah) Loved the experience and started my journey.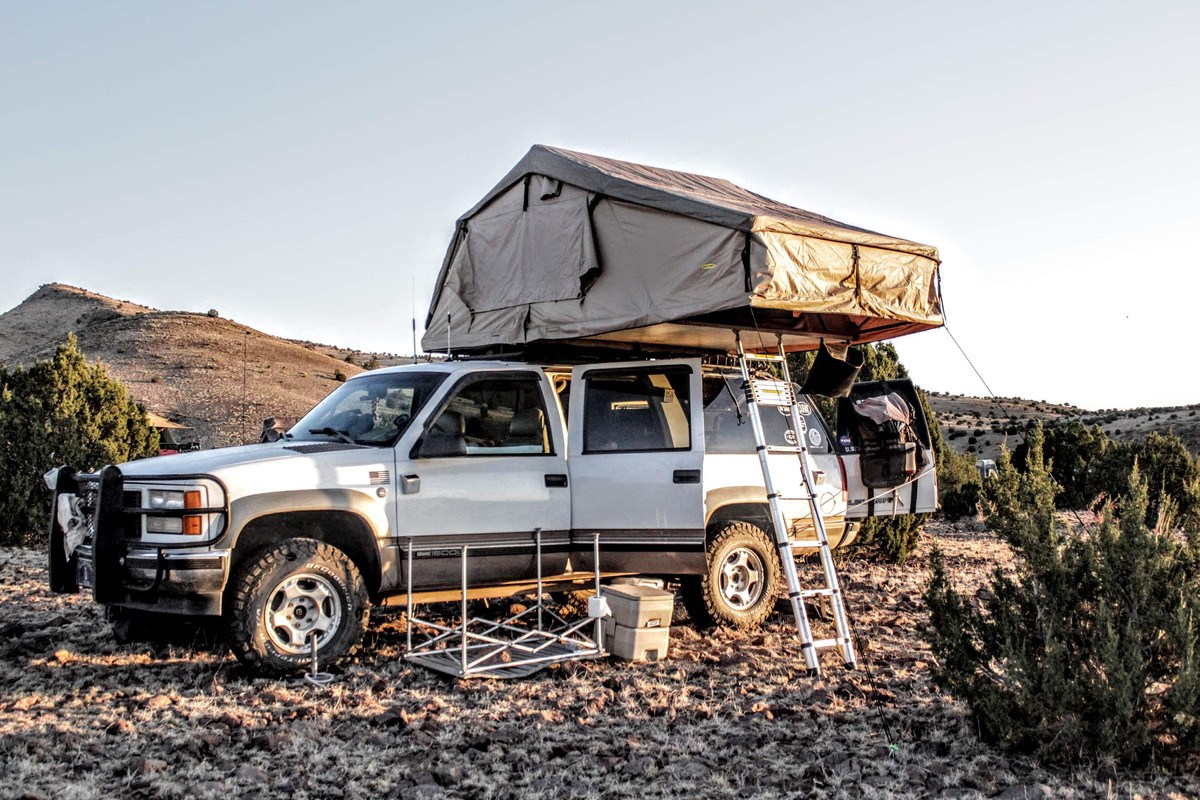 Battle Cruiser 2.0
1998 GMC Suburban SLT, 5.7 V8 Vortex, 4×4
3in leveling kit from Torch off road,
Tires are 265 x 70r x 16 BF Goodrich Ko2 (31.5)
Stock 480 gears
Automatic push button 2high, 4high, and 4low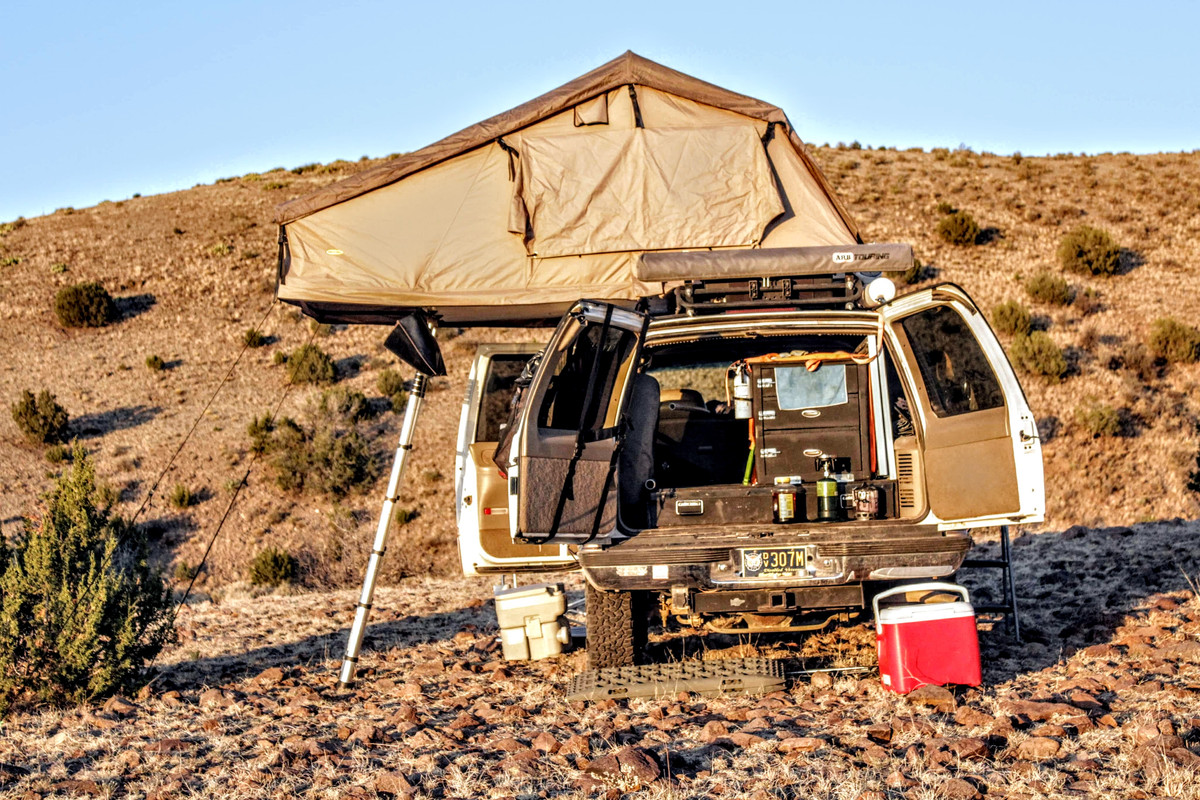 Roof Top Tent is Smittybilt XL Gen 1 with additional 2.5 inch memory form and annex
2 Haul Max roof racks
1 ARB 4.5ft Awning
Homemade 5.5 PVC water tank 4.5 gallons of water
Waterport water system, solar container 3.5 gallons fresh water
Generic Recovery boards from Amazon
Bull guard
2 x 100 watt Solar panel with 135 amp hour AGM battery from Wal Mart with Honda 1000 watt Inverter
6 x 20 LED Solar light for perimeter security light from harbor freight with mounting magnets
1 x 60in multiple light LED 12 volt battery plug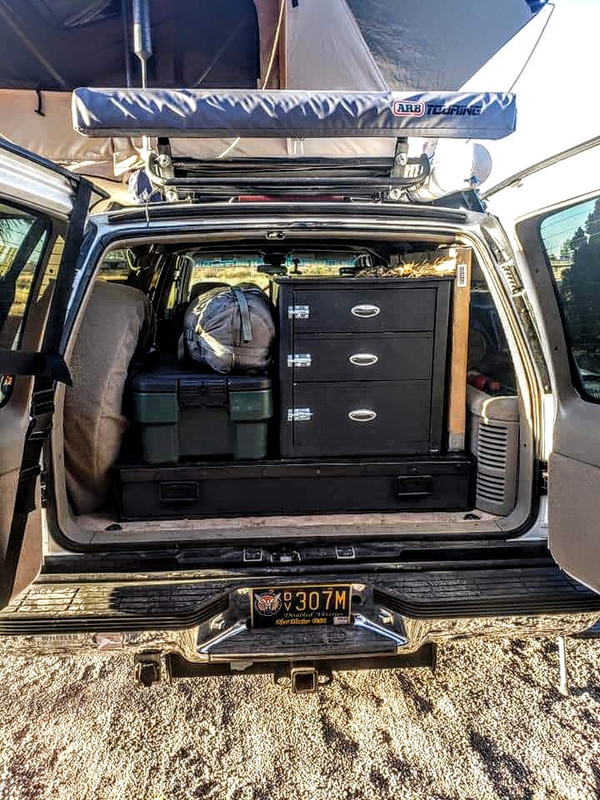 3 drawer system (made from old wooden desk)
Rope, hammock, water hoses, lighter, tools, and bug spray
ARB side awning wall, 20x 12 stakes, hammer, mosquito punk, solar panel cord and solar panel connection
Stanley 2 pot system, generic jetbowl, 4x coffee cups collapsible wash basin, and 1x LED Lantern
1 large draw that holds Coleman grill/stove burner, 3x cast iron skillet, cooking/eating utensils, cutting board, single burner with wind deflector, and 2x 1lb propane tanks and 1 single liquid fuel tank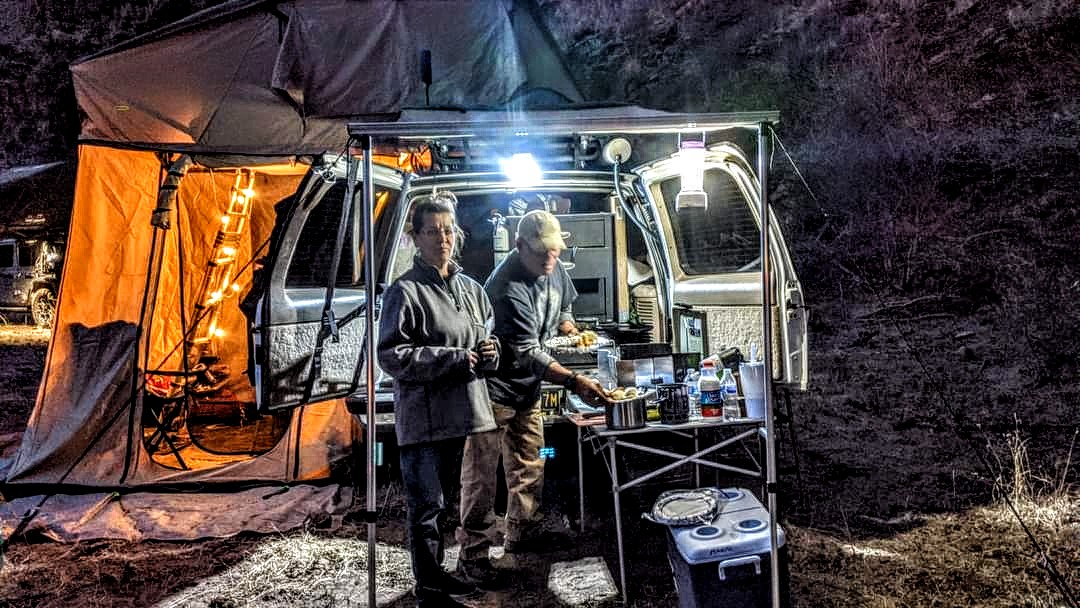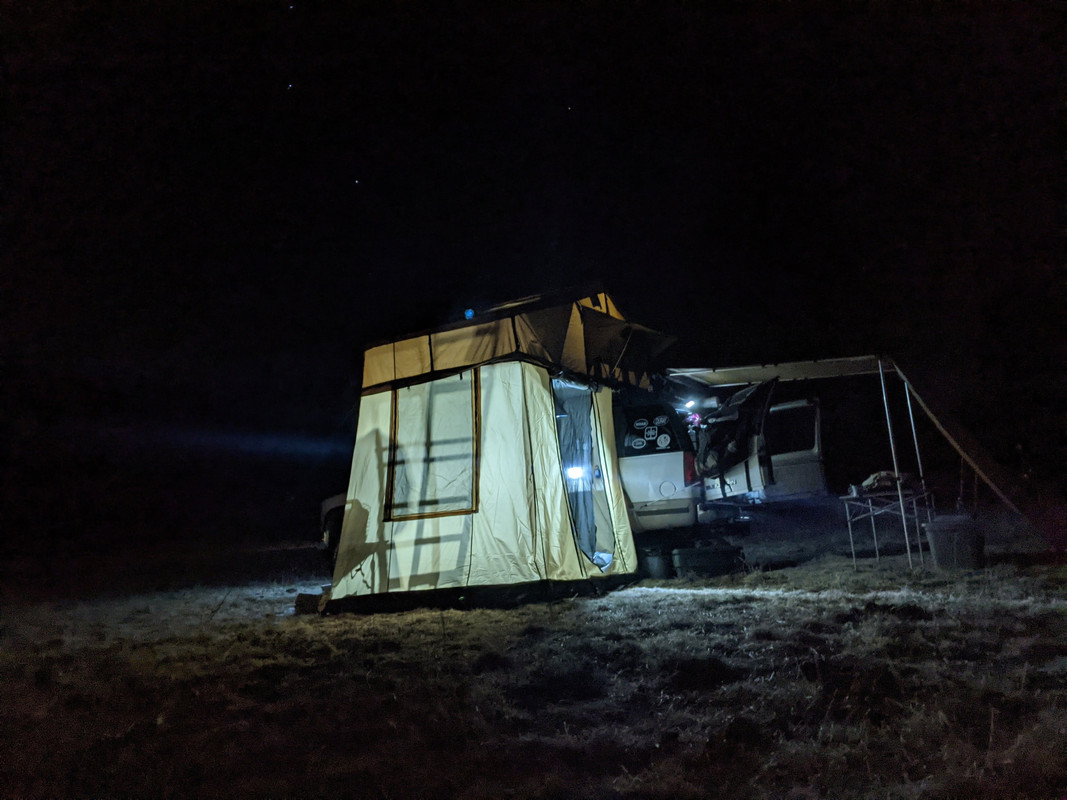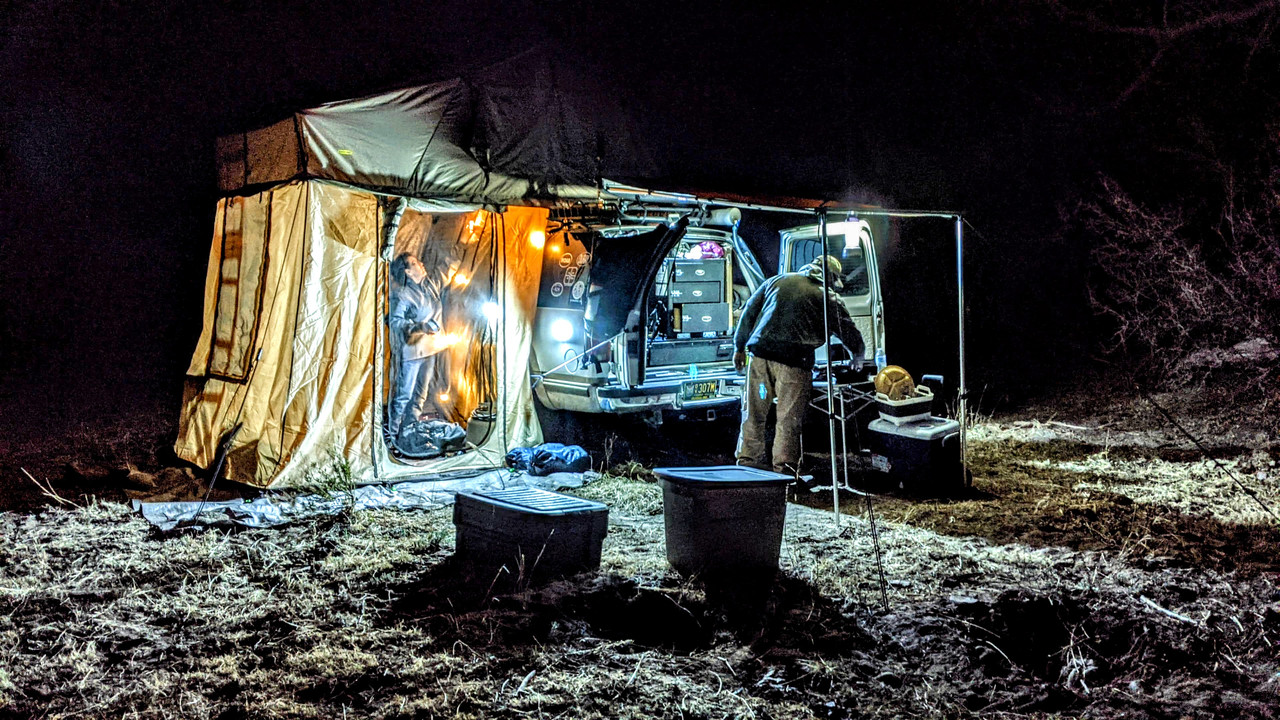 The barn doors are in the back for easy access: at this time no fridge yet but is in the works in the near future. Storage bin and military 3 stage sleep system.
Night time view of the annex and exterior lighting in the rear with awning deployed.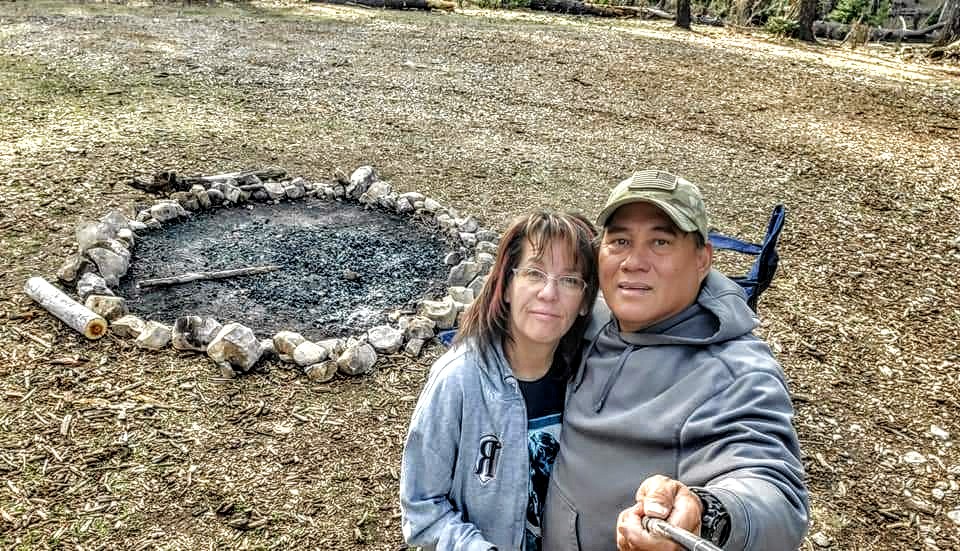 Me and my copilot Stela Manuel married for 34 years, looking forward to Big Bend National Park in Texas expedition October 2021…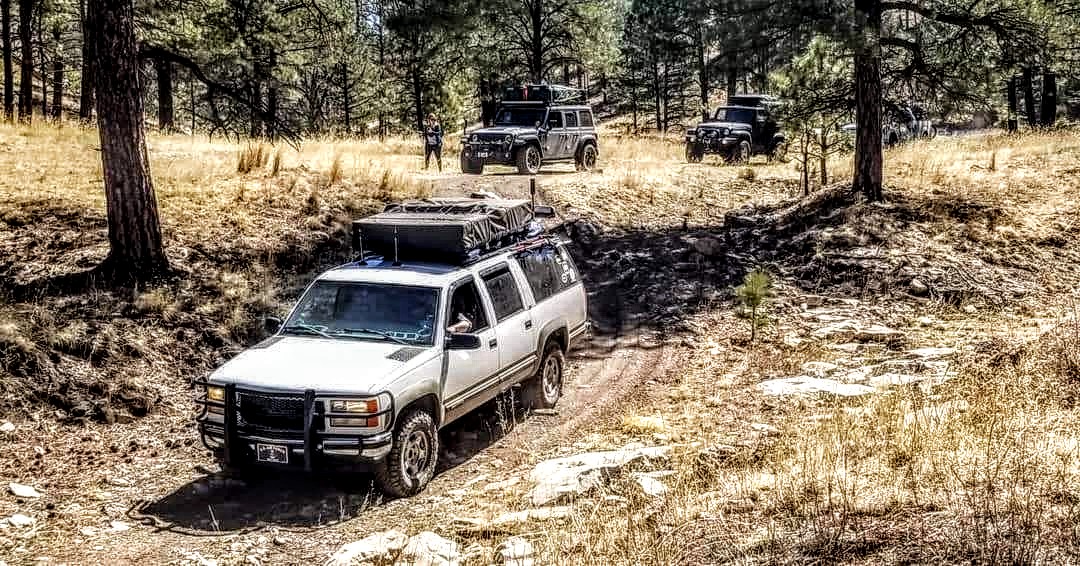 Future plan- dual battery system and fridge/freezer…