Name- Corey Ryan
From- Originally from CA but relocated to Albuquerque when I was in the military and have been here for over 20 years. I got into off-roading early in my youth as I lived an hour from the Rubicon Trail and would often ride shotgun with friends and family on that famous trail as well as many other in the area. My first vehicle was a 1977 Jeep Cherokee with 33" tires which I thought was huge ha ha ha. Fast forward many years and I owned several Jeep's. Going to Moab and Las Cruces frequently was fun but I also loved camping and often wished I could do both which lead me into the overlanding lifestyle. This was a better fit for me as my family was growing and wanted to participate as well. Our family outgrew my last Jeep that we loved but decided to transition into a full size vehicle capable of doing all the things we loved.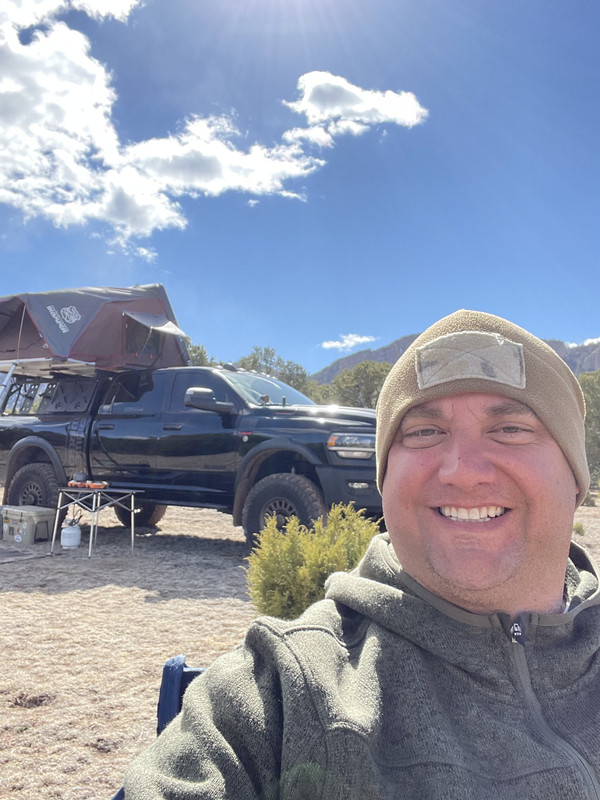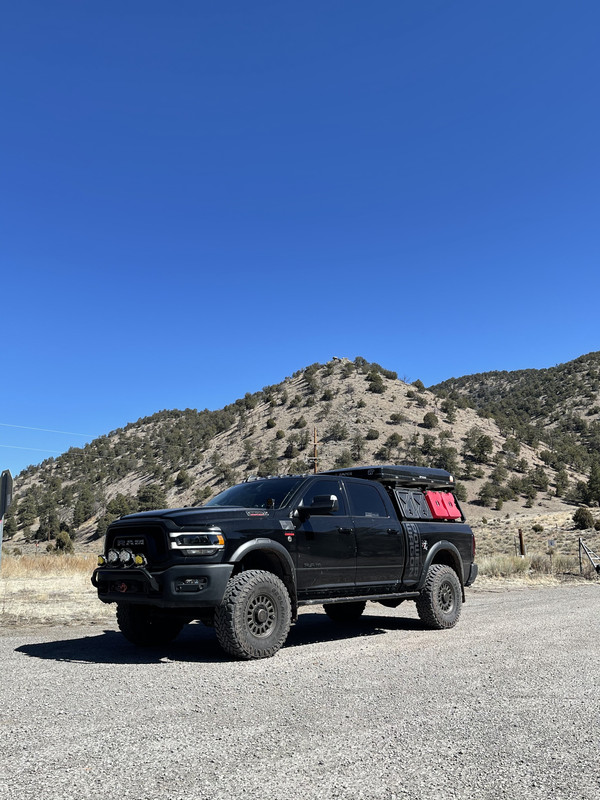 Vehicle- 2019 Dodge Ram Power Wagon
Which comes from the factory with 2" lift, lockers front and rear, sway bar disconnect, skid plates, and Warn 12k lb winch.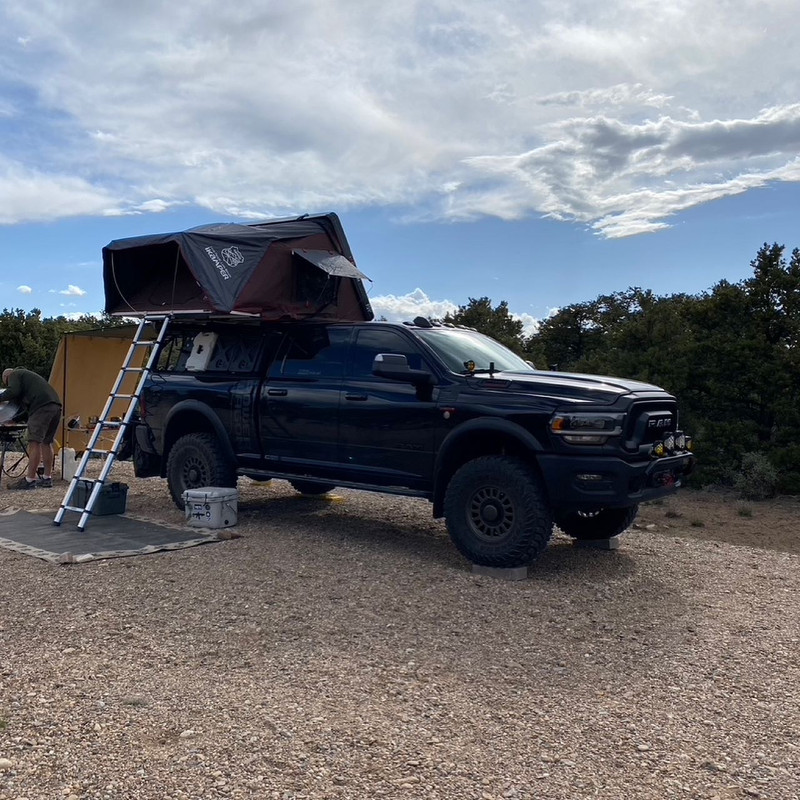 Drivetrain:
Mostly stock since it's all 1 ton stuff. Flowmaster 50 series exhaust with the resonator cut off.
Suspension:
Thuren front 1.5" coils with Fox 2.0 specially tuned shocks for the truck. In the rear I kept the factory coils to maintain payload ability but added 1" spacers, Fox tuned shocks, and Airlift 5000 airbags with Daystar cradles. The rear also got the Thuren rear track bar. Custom frame mounted rock sliders from AVS outfitters.
Wheels & Tires:
AEV Salta wheels in a limited run Bronze and the AEV trim rings that I had powder coated black. Wheels are wrapped in 37/12.50/17 Yokohama MT's. Matching spare to complete the set.
Overlanding Setup:
With three kids storage is everything and the more stuff kept out of the cab of the truck the better.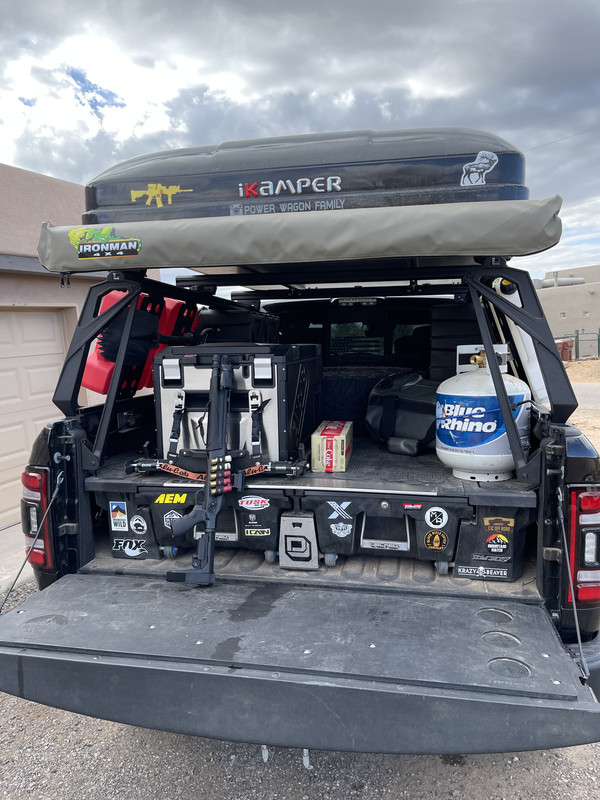 Decked Drawers with dividers and boxes containing our kitchen, camp gear and off road recovery gear. I had 12v wired to the bed to power our fridge that is mounted to an Alu-cab tilt/slide on top of the drawers. Mountain Hatch tailgate table to provide a flat surface for cooking and bar duty. To get a stable platform for our iKamper 2.0, a Leitner ACS forged bed rack was added and allowed us more storage with the four storage pods and a place to carry extra gas and water. Ironman off road 4.5' awning off the back was placed over the tailgate to give shade during cooking and hanging out.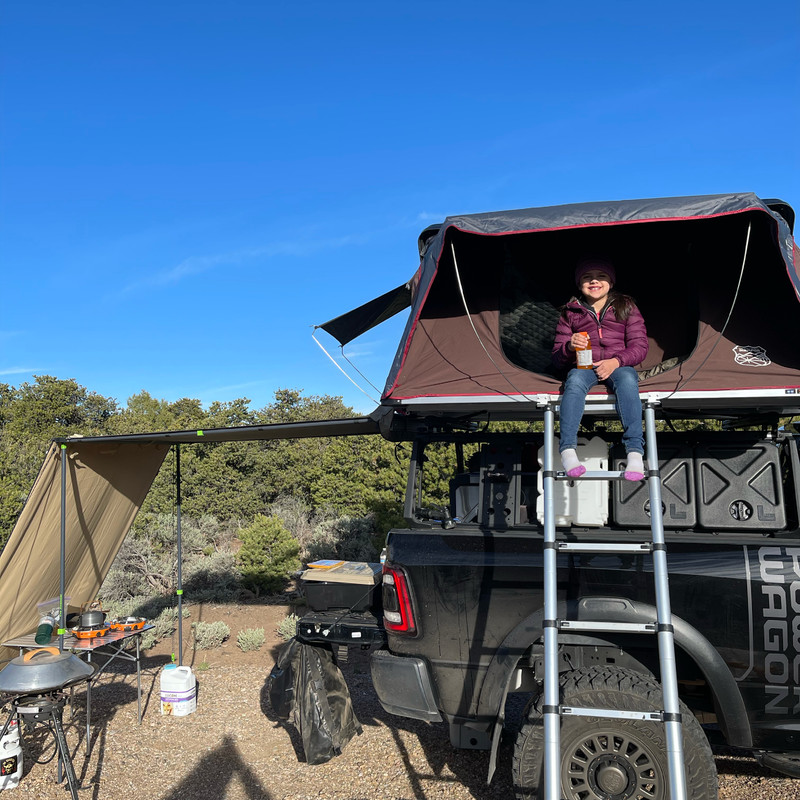 Power/lightning:
Extra power is provided by a Jackery 500, some lightning was added but since it's one of those rarely used items the good not great theory was implemented to same money. Baja Design Squadron Pro lights in amber were added to the A-pillar and the front bumper light mounting bar from Randy Ellis Design holds 4 China Design LED lights, two 9" clear and two 6" amber. Lights were all wired up to a Switch Pro knock off which works great.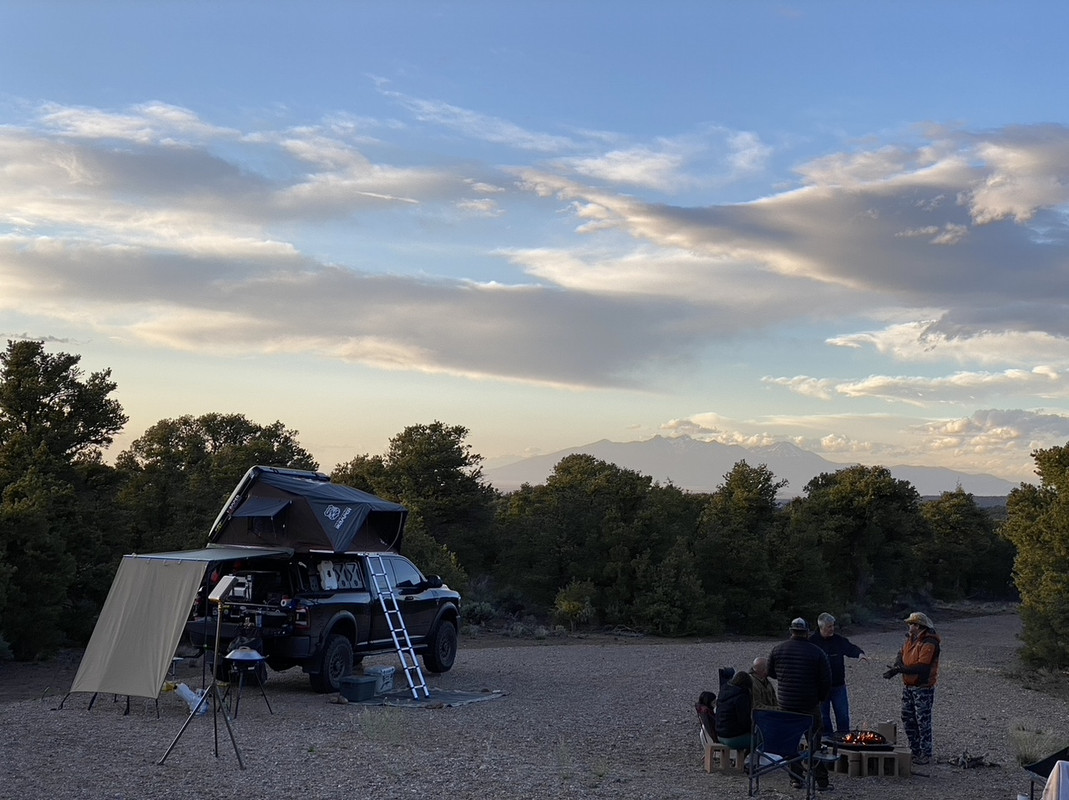 Extra mentions:
Center-Lok brand overhead rifle rack, GOFSR Ready Light camp light, ZOLEO satellite communication, Jet Boil Genesis Base Camp stove, Waterport solar shower system, Krazybever Murder Shovel, Estwing camp ax, rum and coke.