NAME : Nicolas Villescas
PERSONAL : Since I was born I always felt a calling for the outdoors. After reading books of the great men that blazed the trails of the west i felt a connection with the Mountain Men like Lewis and Clark, Jedediah Smith, Theodore Roosevelt and The Rough Riders or even Butch Cassidy and The Wild Bunch robbing a train , they all were seeking adventure and I wanted a peace of that. Throughout my life I always had some sort of crazy off-road vehicle to get me away from civilization so I can feel the fresh mountain air on my face with new eyes everytime I go out. I was always in the mountains with my father when I was a young boy either looking for old relics left over from the past, trout fishing on some remote stream or looking for that great camping spot that you can't resist coming back to…
So right before the pandemic hit I purchased this Toyota pickup to do a Overland build to travel in very remote locations (I couldn't stay home lol) I needed to get out and explore. So after hundreds of hours spent under the hood/truck and Fabing up everything my self, we also encountered some trial and errors on gear that we had to fix before we set off . Our adventures took us through numerous states with some amazing off grid camping , some epic flyfishing and those memories that we made will always be cemented in me . 
"The real voyage of discovery consists not in seeking new landscapes but in having new eyes." – Marcel Proust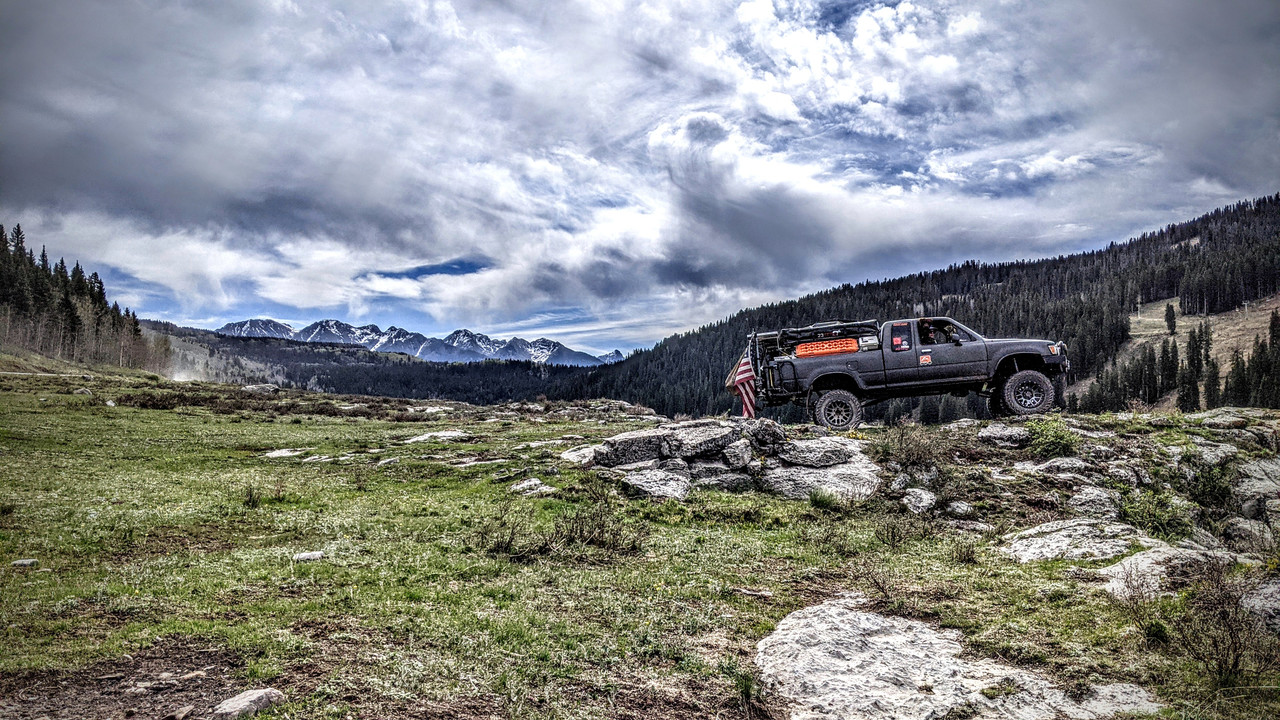 VEHICLE: 1993 Toyota Pickup 
IN CAB: Custom rear floor plastic welded deck for dogs, Inreach with dash mount, HAM radio with dash mount, PA/siren, 15 watt solar panel trickle charging engine battery .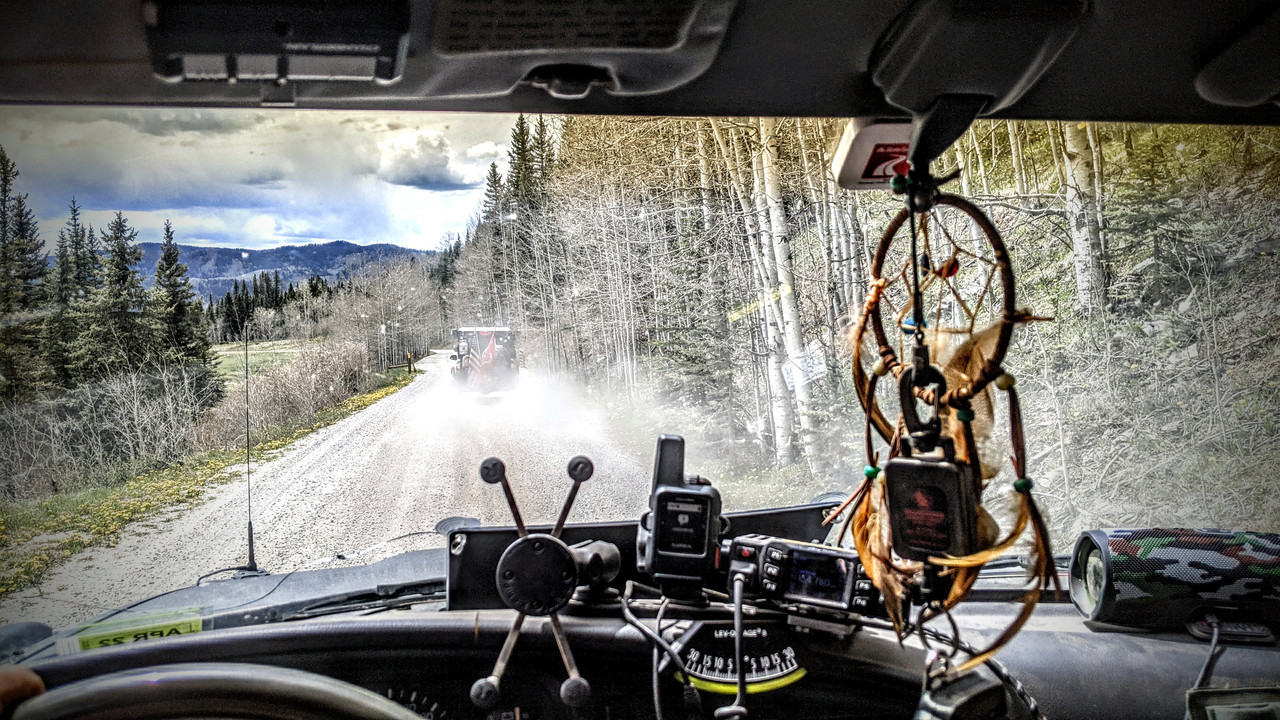 BUMPERS: Front- ARB front bumper, 10,000 lbs Warn winch with Warn remote control, Aussie 9in LED lights, ARB compressor.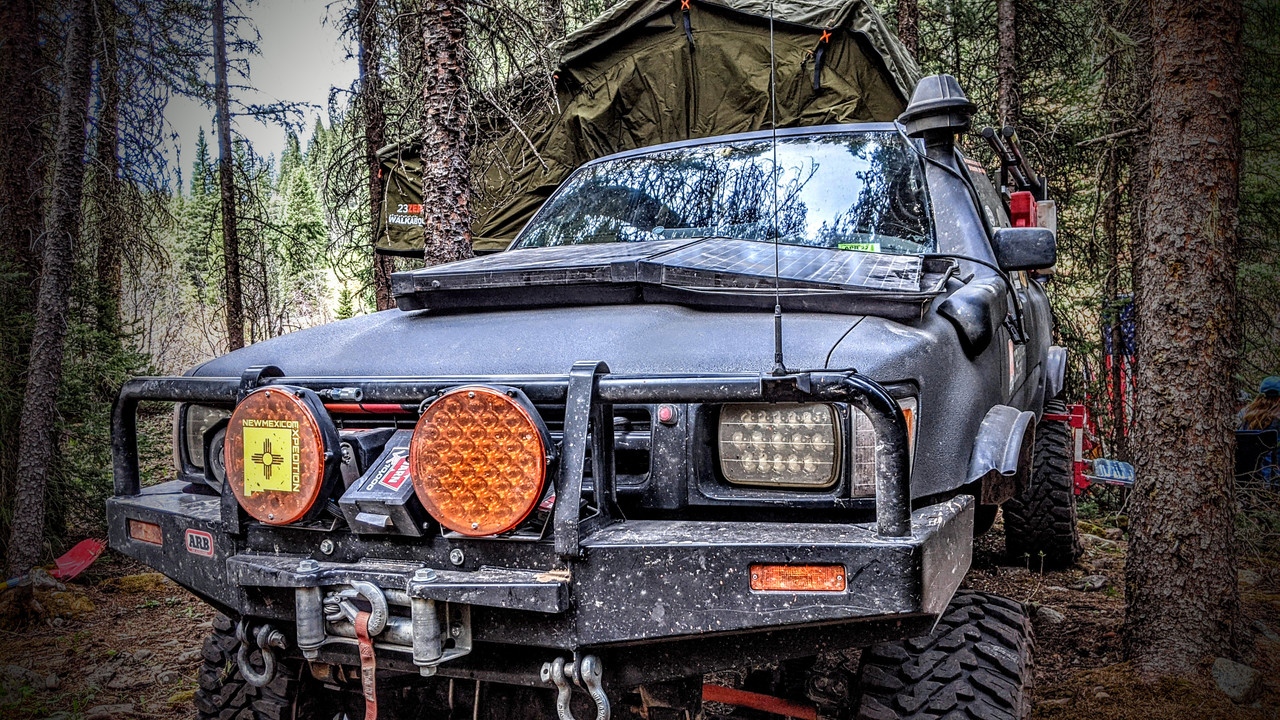 Rear- Custom rear bumper with full size spare tire, Krazy Beaver shovel mount, axe mount , high lift mount, pelican case / shower, Sak-it trash bag .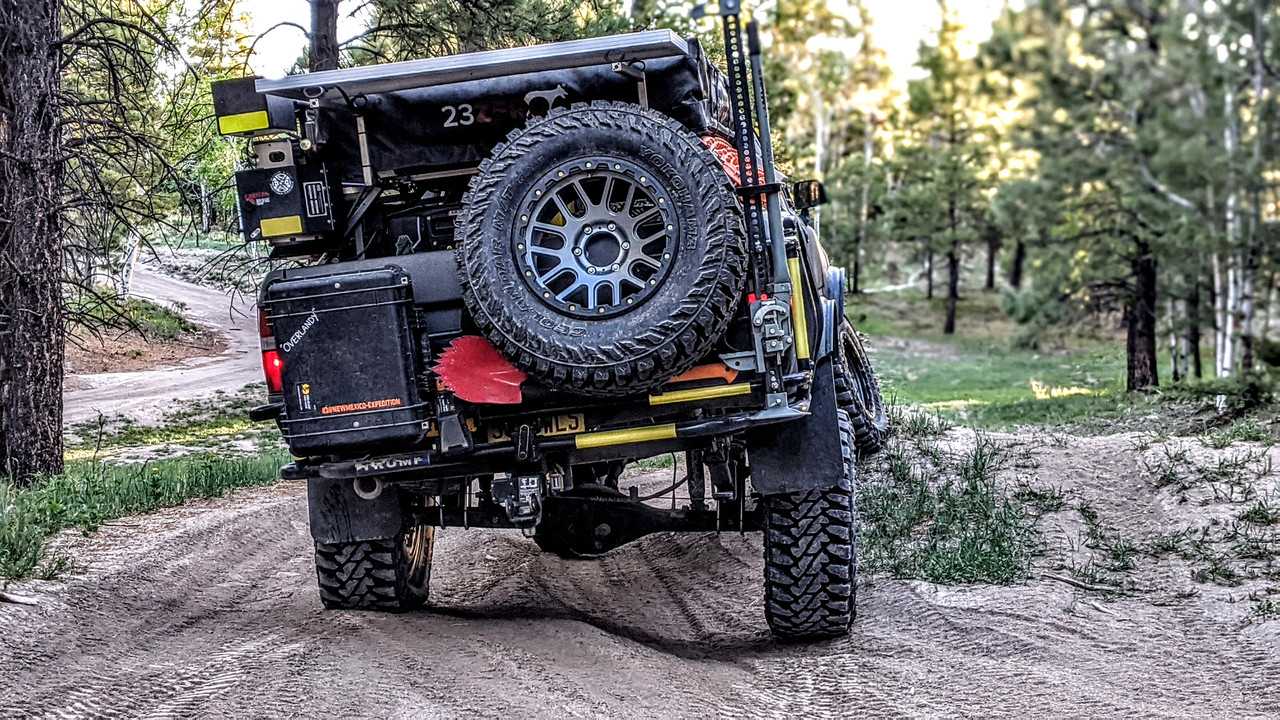 DRIVETRAIN: refurbished 3.0 V6, Toyota helix snorkel modified for stock air box, 160 amp high output alternator, Manual transmission with heavy duty clutch.
SUSPENSION: Front – 83 Toyota pickup front differential with 4:10 gears, Trail gear 3in SAS kit with frame reinforcement/ Trail gear heavy duty springs , Custom splined driveshaft I made, Fj80 third member, custom HUB LED lights that turn with the vehicle.
Rear – Stock 93 rear differential with 4:10 gears, ARB old man emu springs, ARB shackles, ZUK mod for the extra weight of the overlandy gear, braided brake line.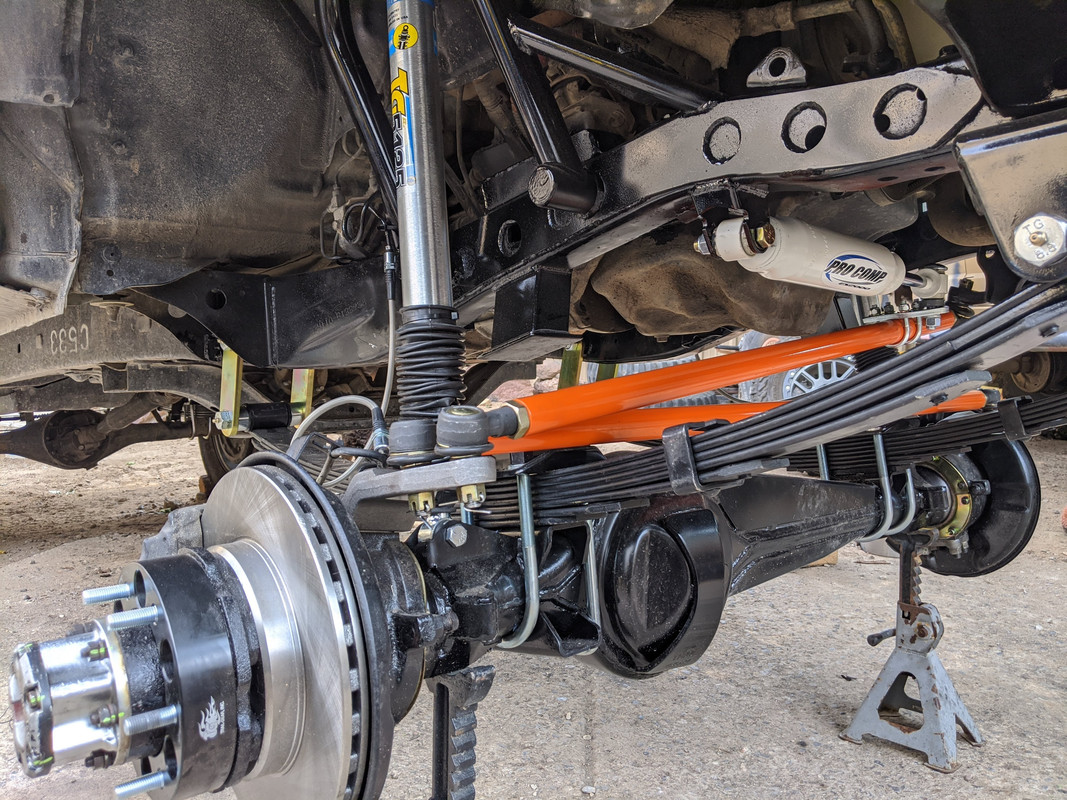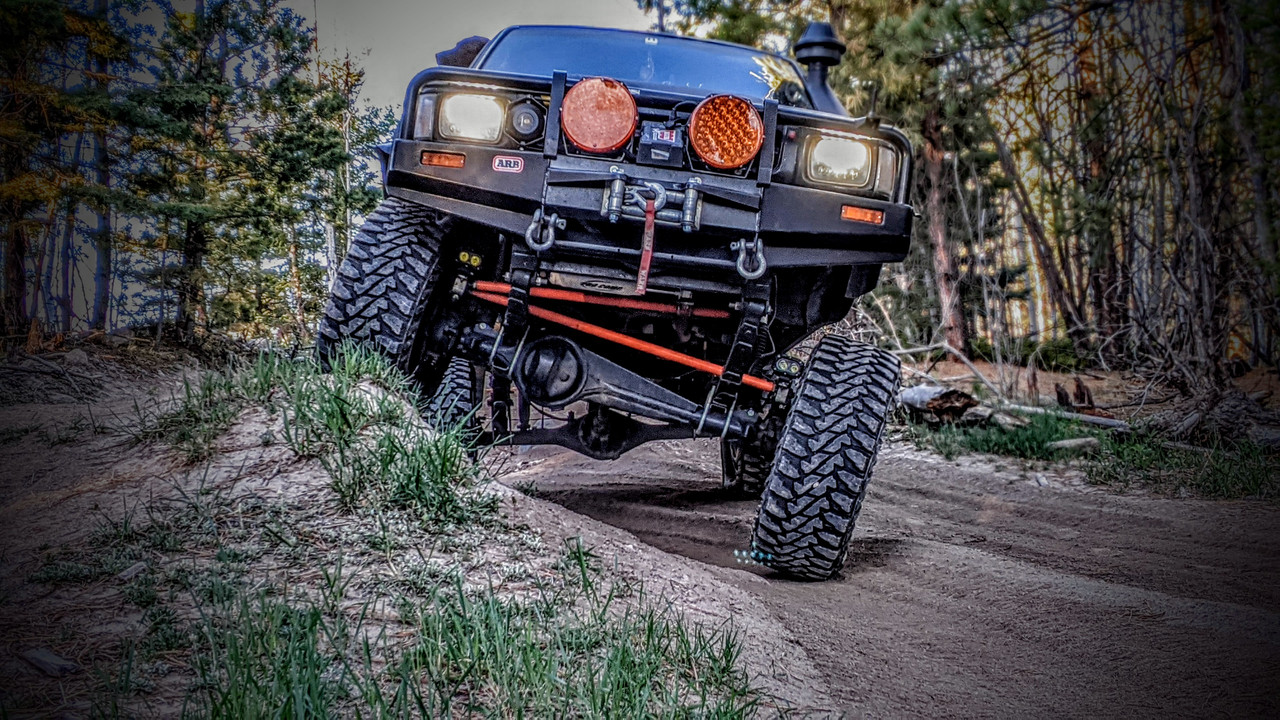 CAMPING UNIT: 23ZERO 62 walkabout soft shell tent, 23ZERO winter insert, HARDKORR amber/white flexible LED light for inside the tent, HARDKORR amber/white LED light outside the tent, custom-made stainless steel tent rack, Rotopaxs gas/water/diesel, custom diesel heater, ARB 47zero fridge, custom-made stainless steel fishing rod holder, Expedition Essentials 5lbs propane holder, custom heated shower unit.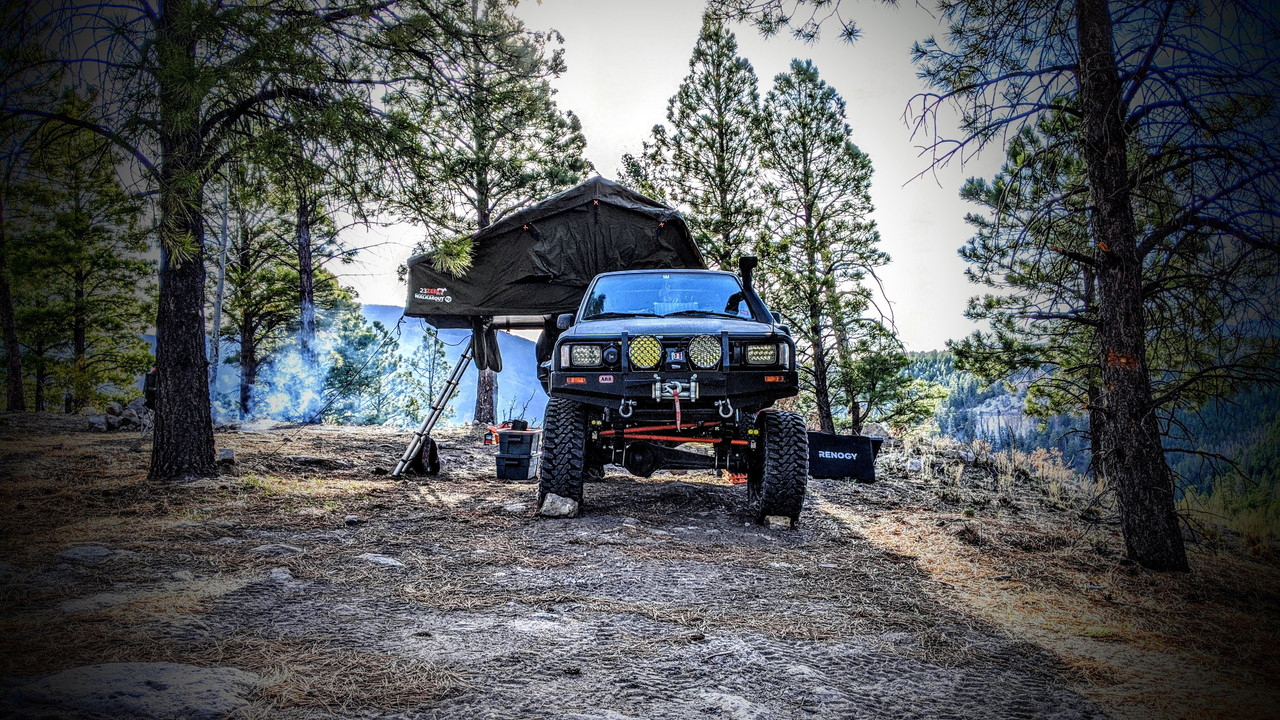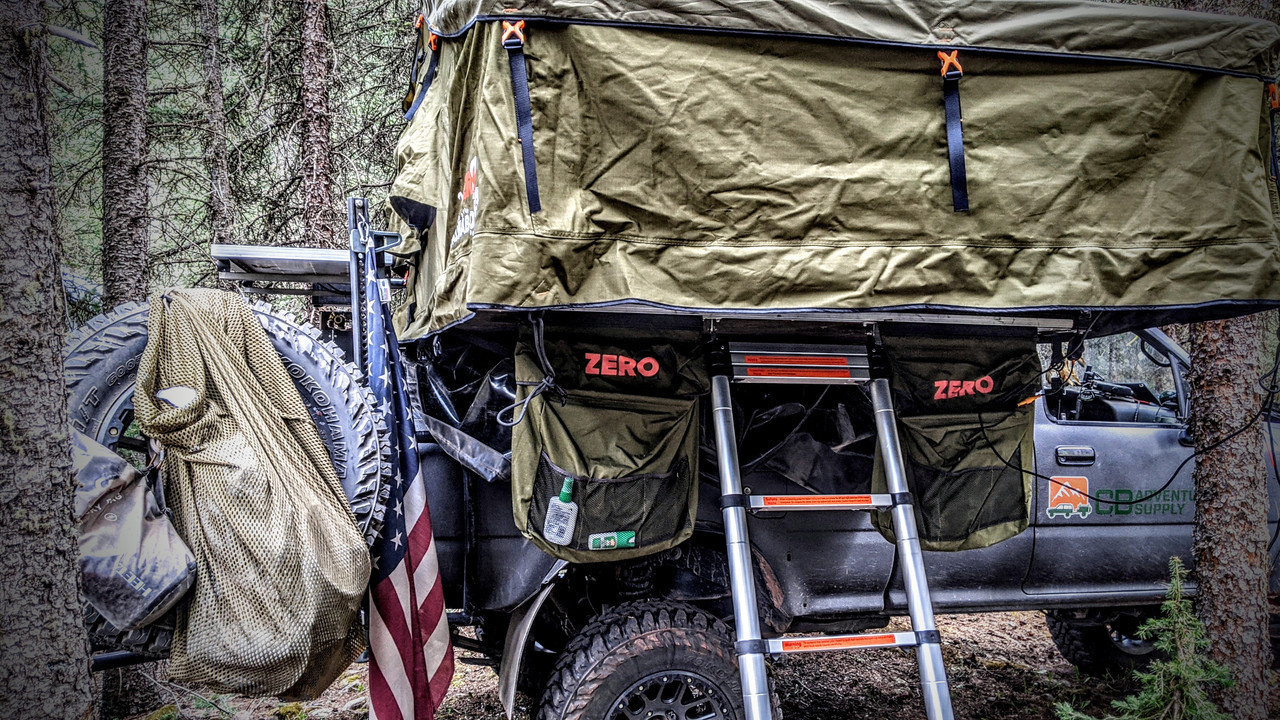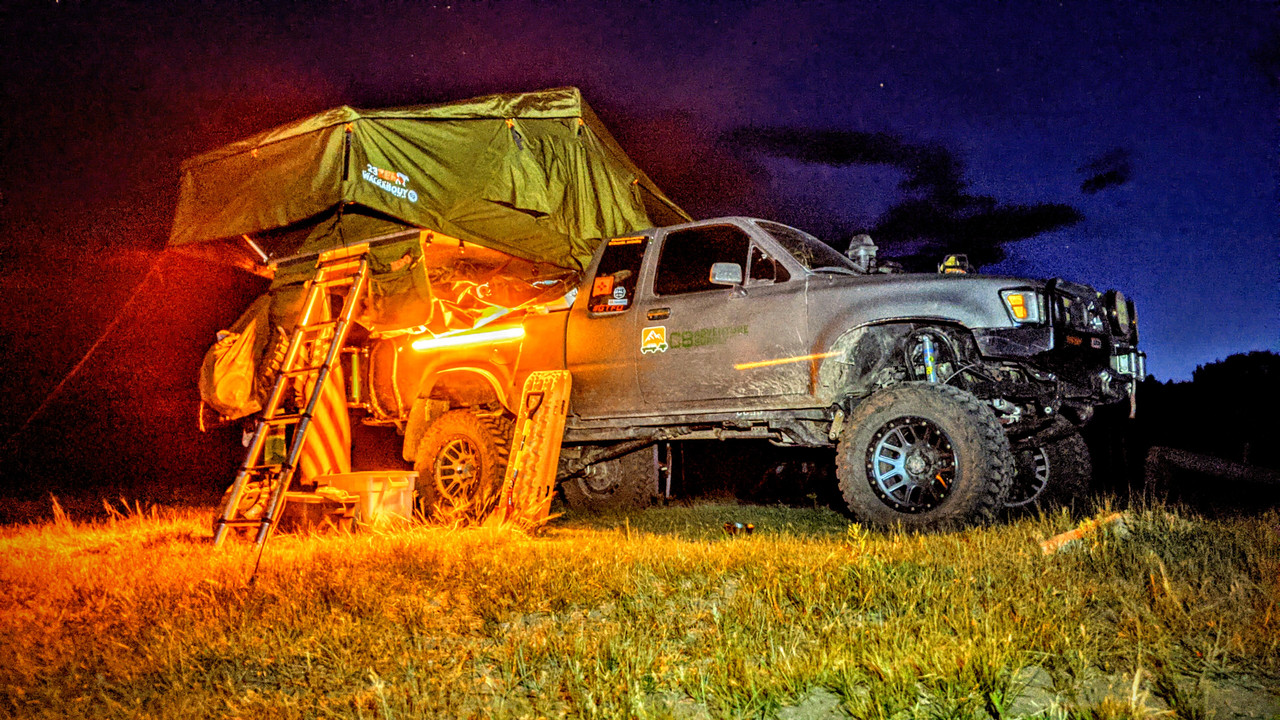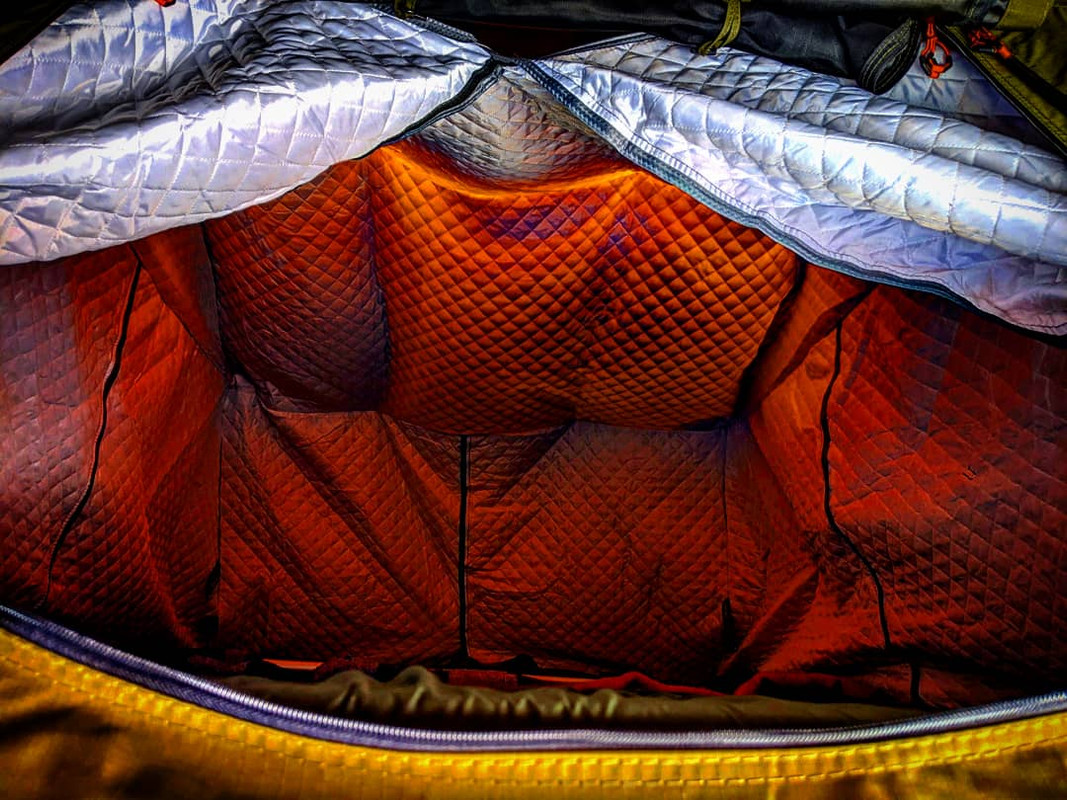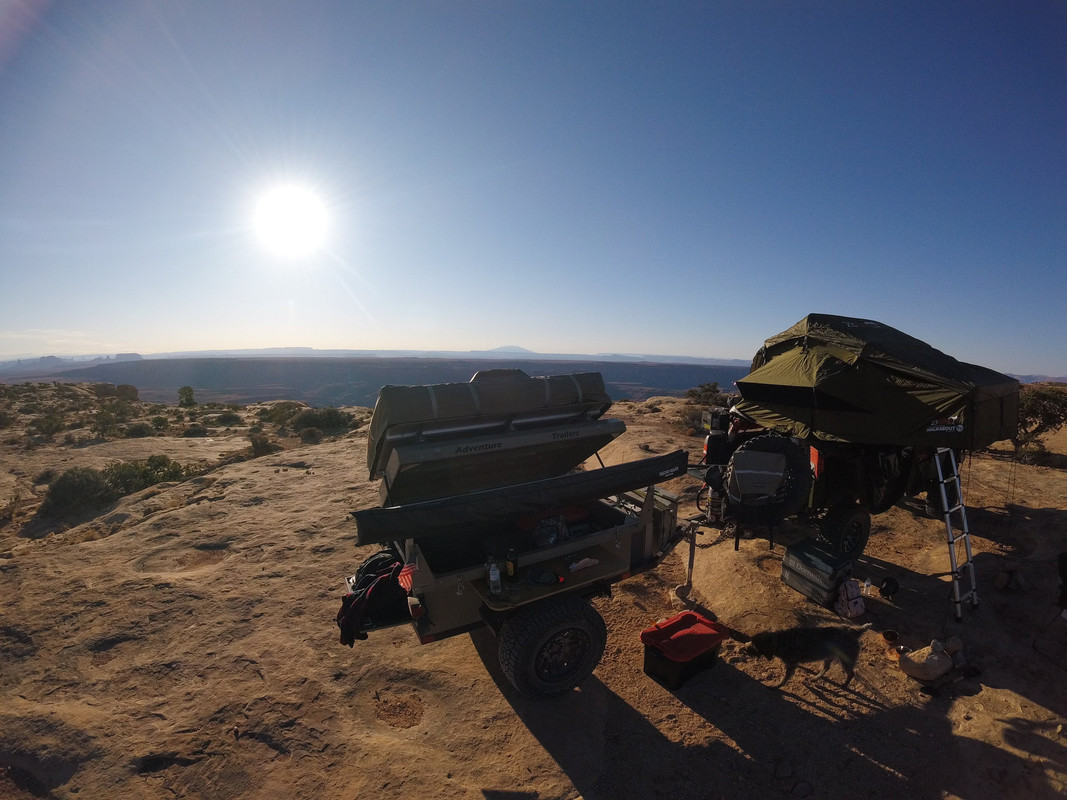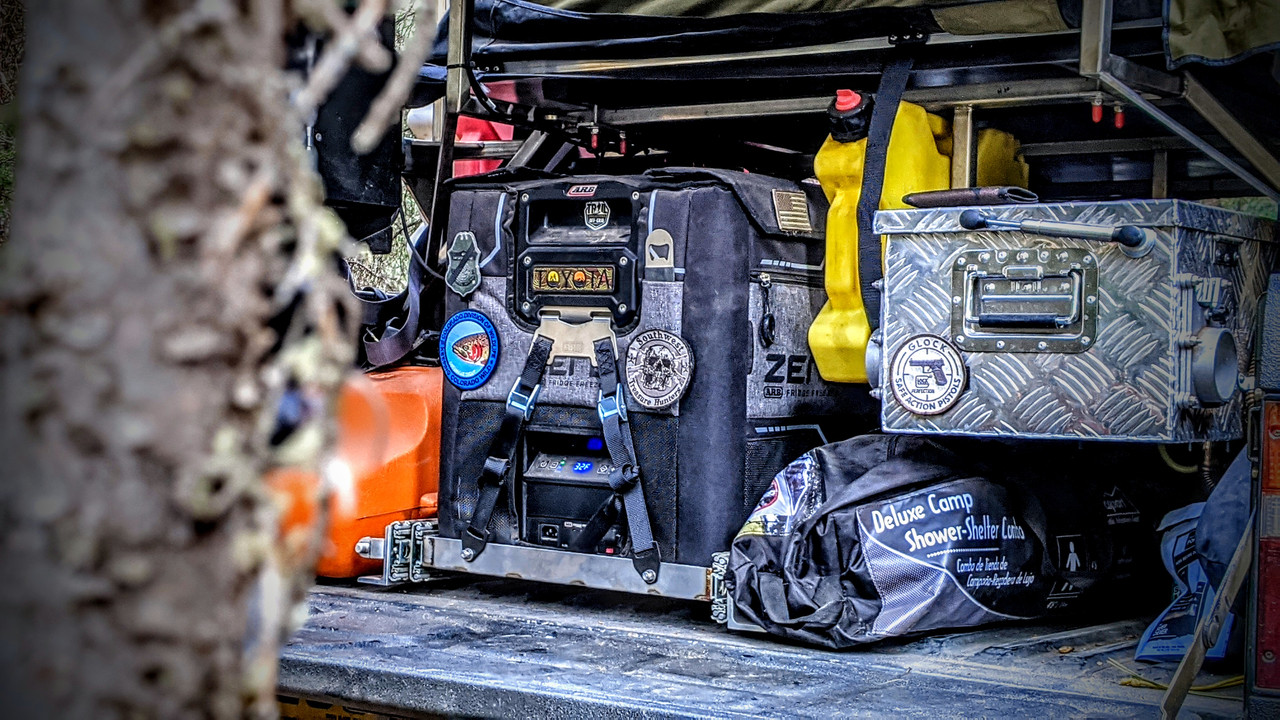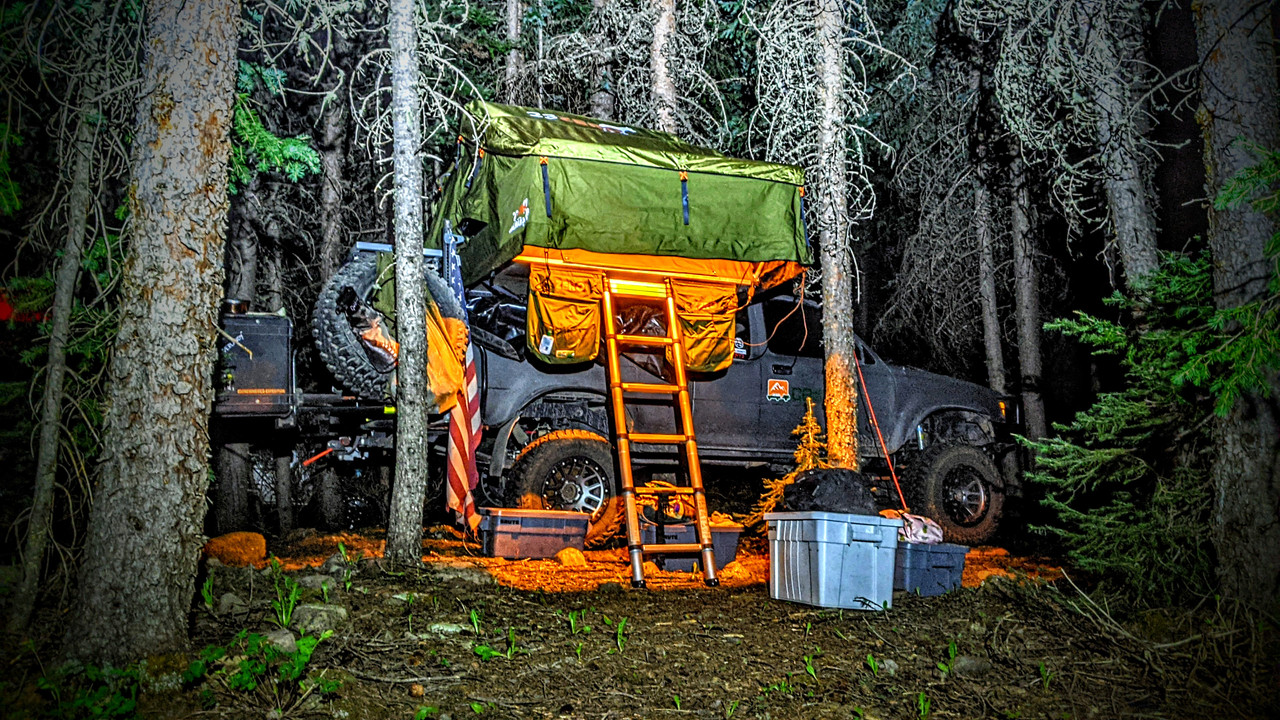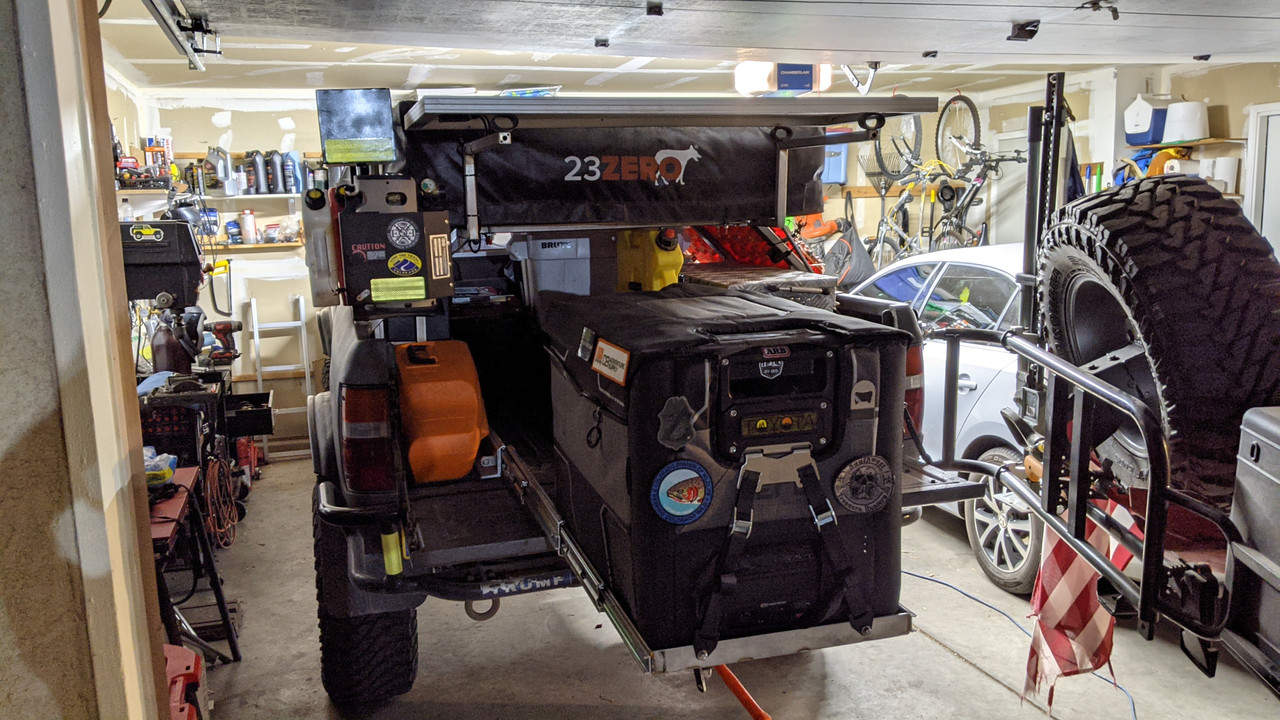 POWER: 2 Renogy lithium 100ah batteries, one Renogy 100 watt solar panel fixed with custom stainless steel mount on isolators, one 200 watt Renogy suitcase solar panel, custom waterproof control box. This set will power the heater/fridge/lights all night long.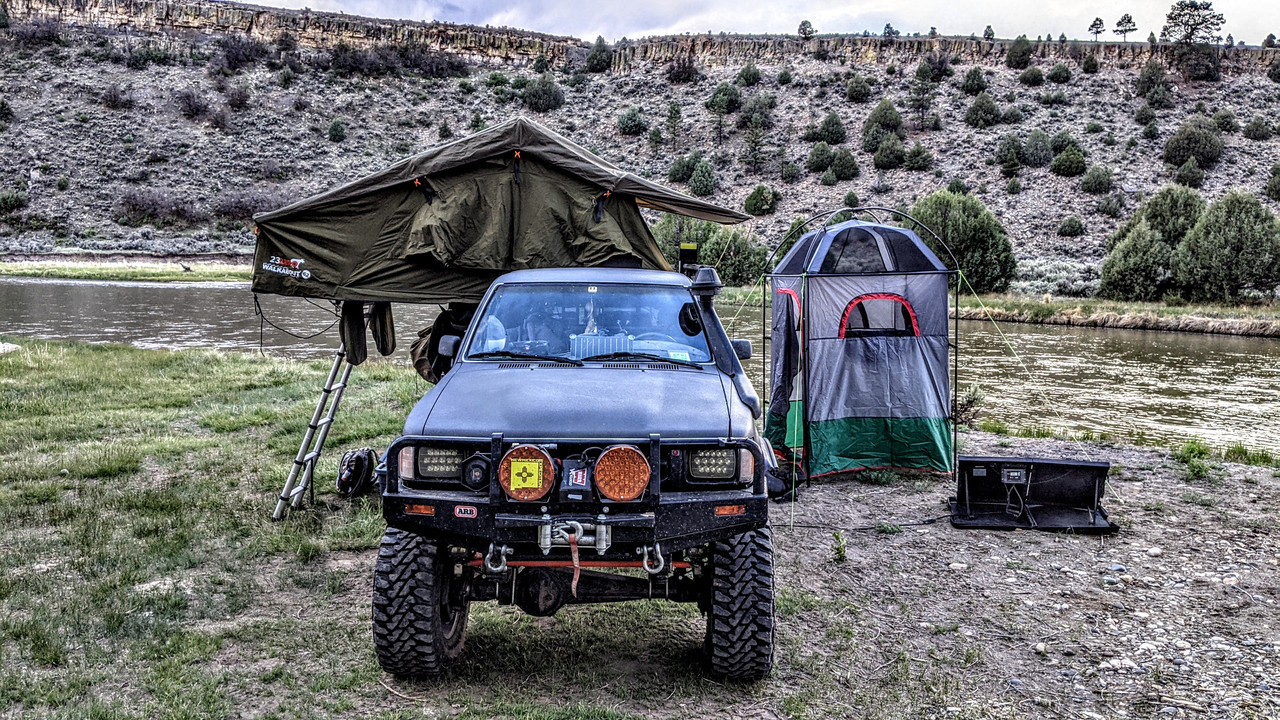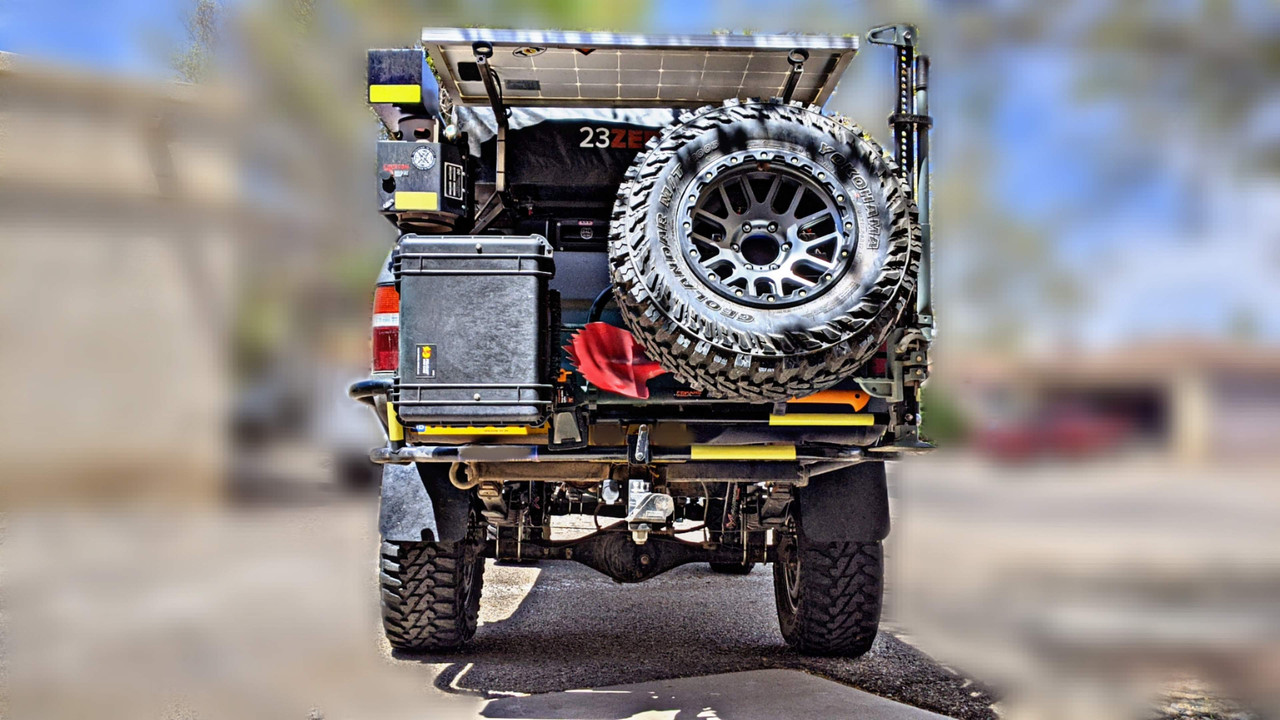 EXTRAS: Adventure Trailer Chaser with one 100ah AGM battery, 23ZERO 72 soft tent , Rhino rack batwing , matching set of rims, air bag suspension, Maxtraxs with mount on trailer.