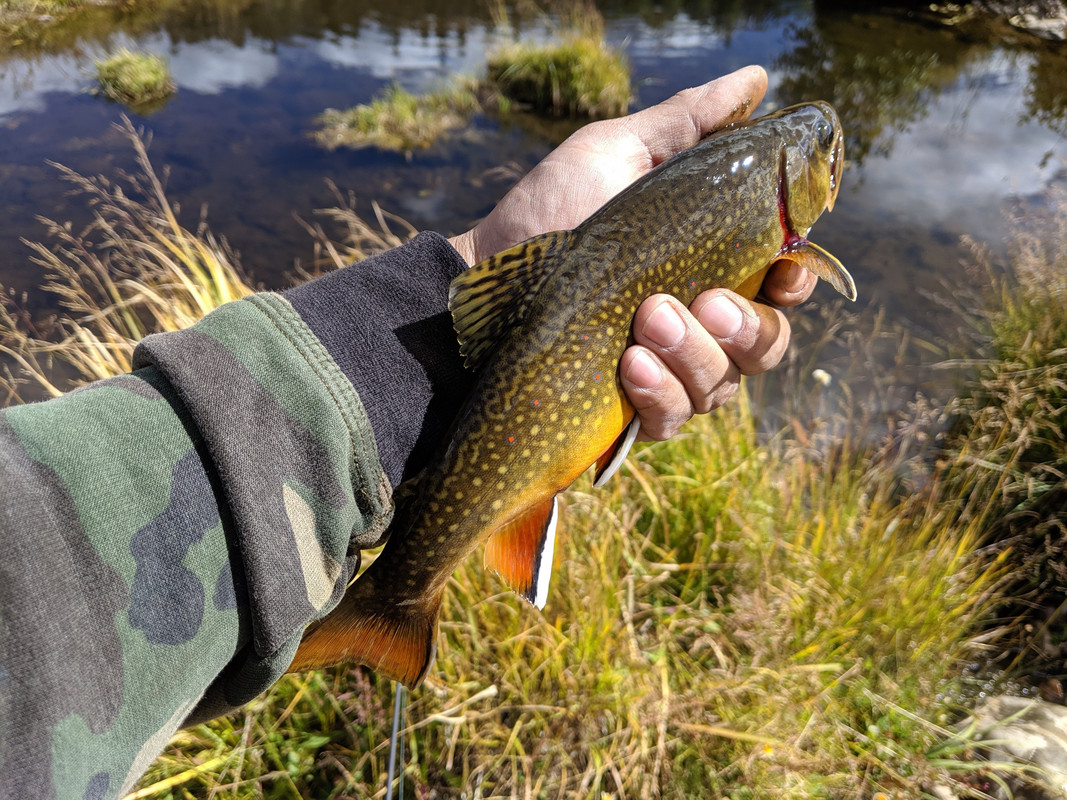 Well where to start …. Ever since I was little I would go fishing with my dad and enjoy the summer days catching rainbow trout and some mysterious brown trout along the Pecos river or somewhere in Jemez NM . My dad is a great angler and teacher but I bet he didn't know those memories he thought me would cement within me… So after growing up and starting my family I wanted to get the angler in me out and teach my wife about fishing . I took her to the spots my father took me when I was a kid and she was HOOKED after reeling her first trout out of the water! We would go out every weekend looking for trout to bring home and cook . But adventure beckoned and I wanted to go even more remote and further away to fish new waters .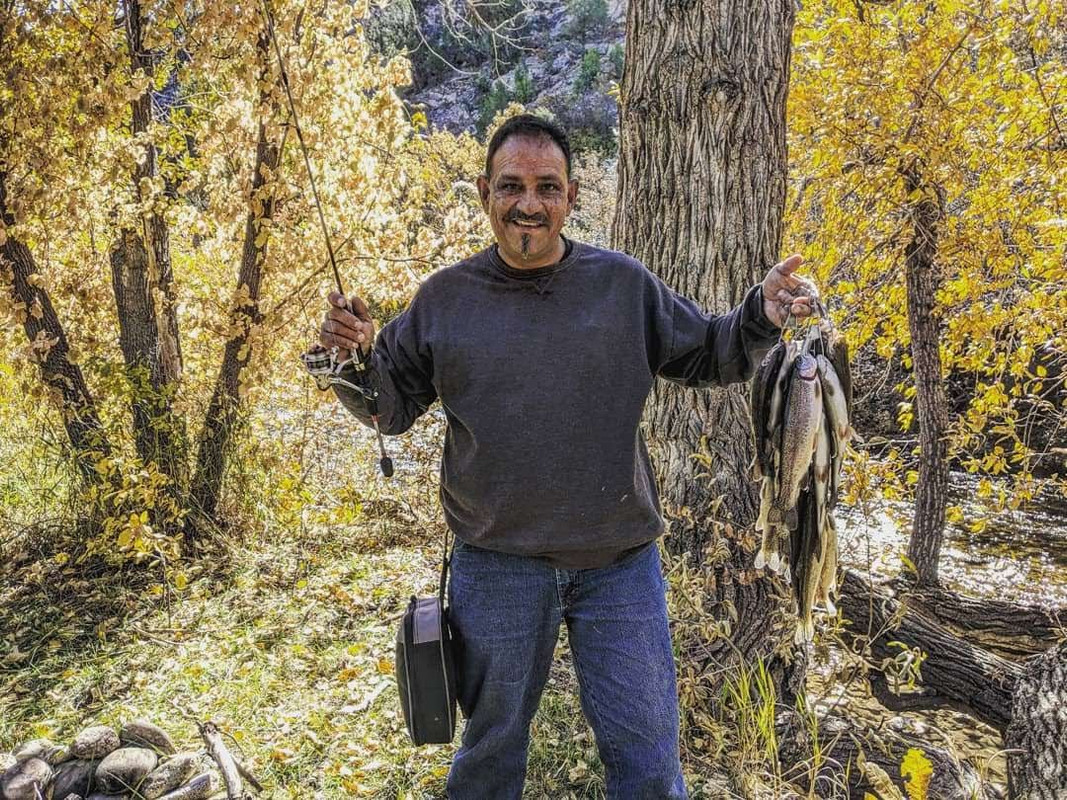 I started building my 93 toyota for camping and fishing so it would be bullet proof on the trail for exactly what I wanted to do. I fabricated and mounted a custom fly/spin rod holder to the side of the truck and made it out of stainless steel for strength (to lessen the hit of passing trees). With truck fishing upgrades installed my wife and I were ready to take off for #expiditiontrout.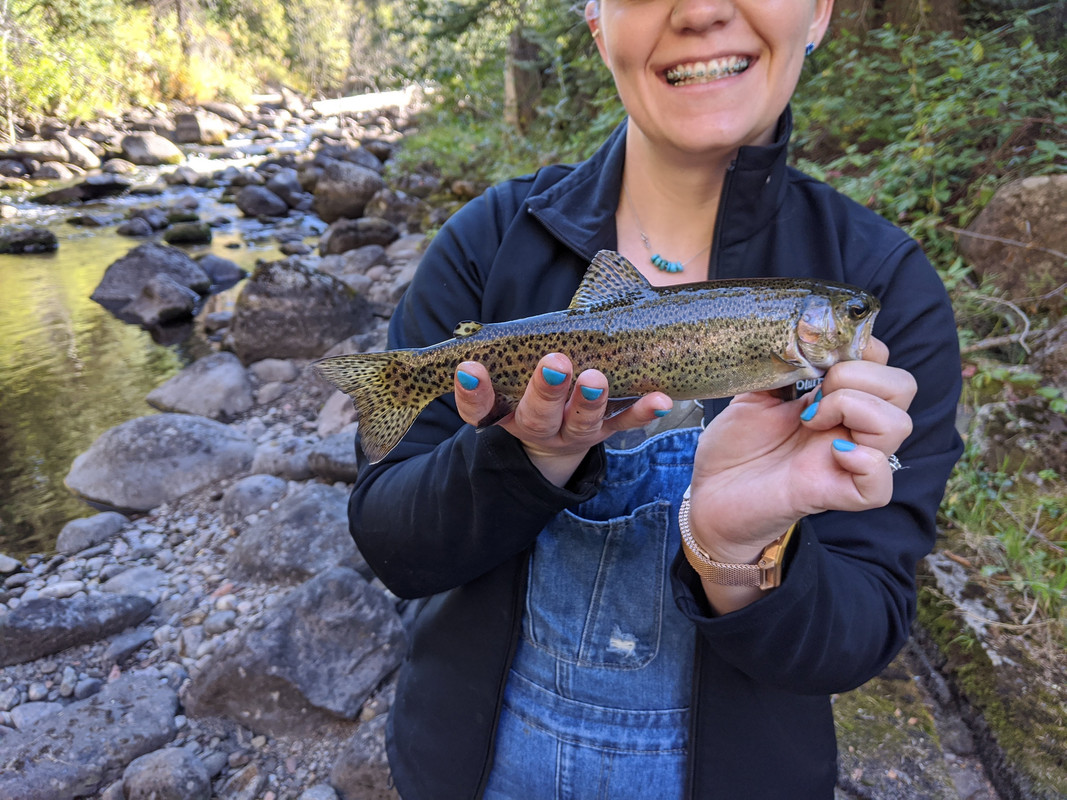 We started out on our long trail together, looking for the mysterious Rio Grande cutthroat …. We were headed for fishing in northern NEW MEXICO. Every now and again our journies would bring us to honey holes of brookies that were waiting to be caught! You could throw any fly in the water and pull a Brook out, I most remember the beautiful and vibrant orange streaked just across their bellies. Now, that place is my secret and most favorite place to be in OCTOBER. After fishing many waters and catching thousands of fish my wife cought a 17in trout right out of the Rio Chama and holds the record in my house today (lol).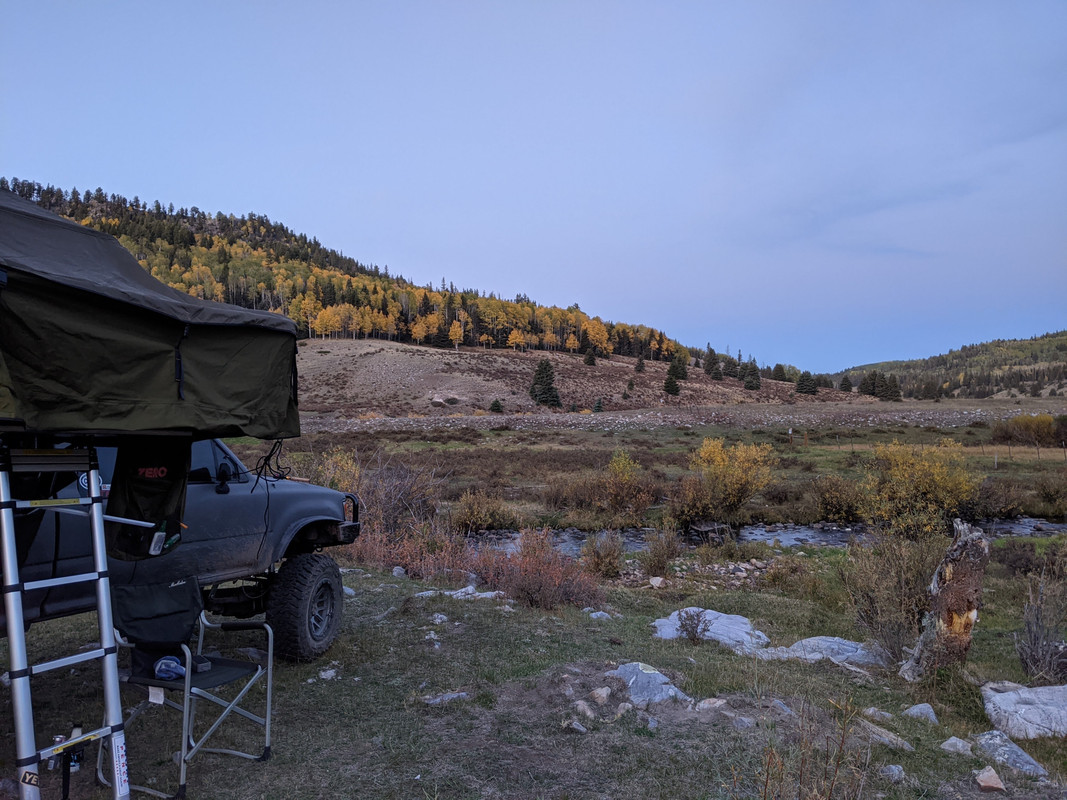 In 2020 NEW MEXICO started a new program called the "New Mexico Trout Challenge" to catch all 5 species of trout  and of course I couldn't pass up that up. This specific adventure started overlanding across New Mexico back country looking for these 5 special trout in hard to find places that were very remote from people. It was such an amazing experience catching trout in the Gila , waking up in northern NM on a crisp morning on  the Rio Chama, fly fishing on the head waters of the Rio grande, catching salmon and cooking them for camp at night … Those memories will be with me forever… Long story short, I WON 1st place in the challenge! For me overlanding and fishing go hand to hand I am always looking for the most remote places to check out the stream and pull out my fly rod.
It is well said that "God subtracts the allotted time of man, those hours spent fishing" – Flywater